1. Financing
Interest rates are still very attractive, but are widely expected to increase over the next 36-48 months. Many lenders today now offer fast approvals for home improvement loans with streamlined, online applications. Nationwide, mortgage lenders are eager to help homeowners with renovation projects, and the qualification process can be easy.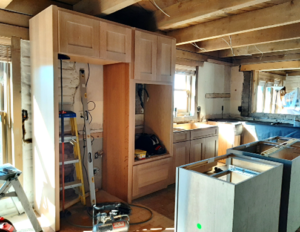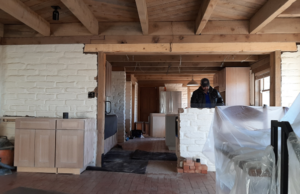 2. Sustainability
New appliances, toilets and showers can offer dramatic and long-term water conservation and energy savings. Over the last decade, kitchen appliances have become much more efficient. Considering the kitchen is responsible for a large portion of a home's total energy consumption, this can have a significant impact on home energy bills.
3. Added Value
The updates will also be appreciated by new new home buyers should you choose to sell. An updated kitchen will boost the resale of your home and adds value to your future. Statistics repeatedly show that you will likely recoup a good chunk of what you invest. According to recent statistics, you can get back 62-82% or more of what you invest for the remodel. It is also likely you will sell your home much more quickly as the kitchen is often the shining star for most new home buyers.
4. Health Benefits
Beyond increased functionality, efficiency, and boosting your home's value, a remodeled kitchen can improve the health and well-being of your household! According to a recent survey by Houzz, homeowners with recently renocated kitchens tend to live healthier lifestyles and eat more meals at home. Having a beautiful kitchen will change your mood immediately and can make getting up in the morning a bit easier. Beyond a better cooking experience, other improvements like venting to improve air quality or updating your kitchen to be more age-friendly can make your home safer.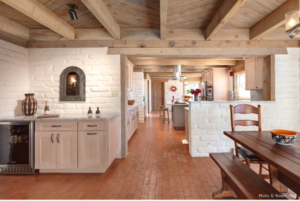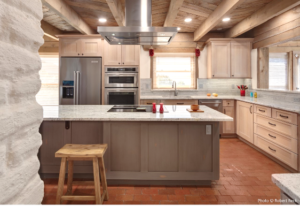 5. Making your Kitchen Your Own
The design phase is the most exciting stage of any remodel. If you have never remodeled your kitchen before, this is your chance to explore designs and really make your home your own. What do you want your kitchen to say about you? Are you looking for a bright, airy desgin? A moder feel? Put your stamp on one of the most important rooms in your home and ensure you love the space you live in.
Call Bontina for your kitchen or bath remodel
505.837.8888